This Meyer Lemon Upside Down Almond Cake features zesty lemons in buttery caramel on top of a light and fluffy (and gluten-free) almond cake. The almond cake recipe is a family staple that is a traditional Mediterranean recipe. Enjoy!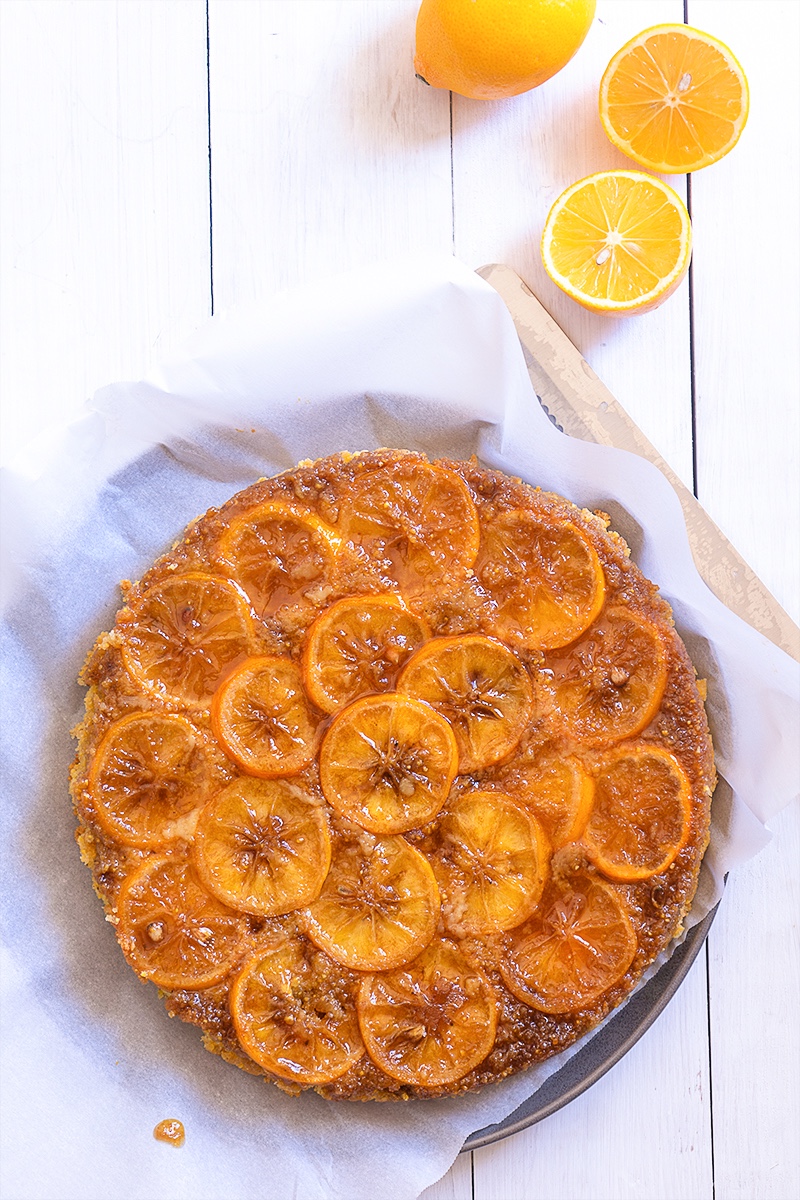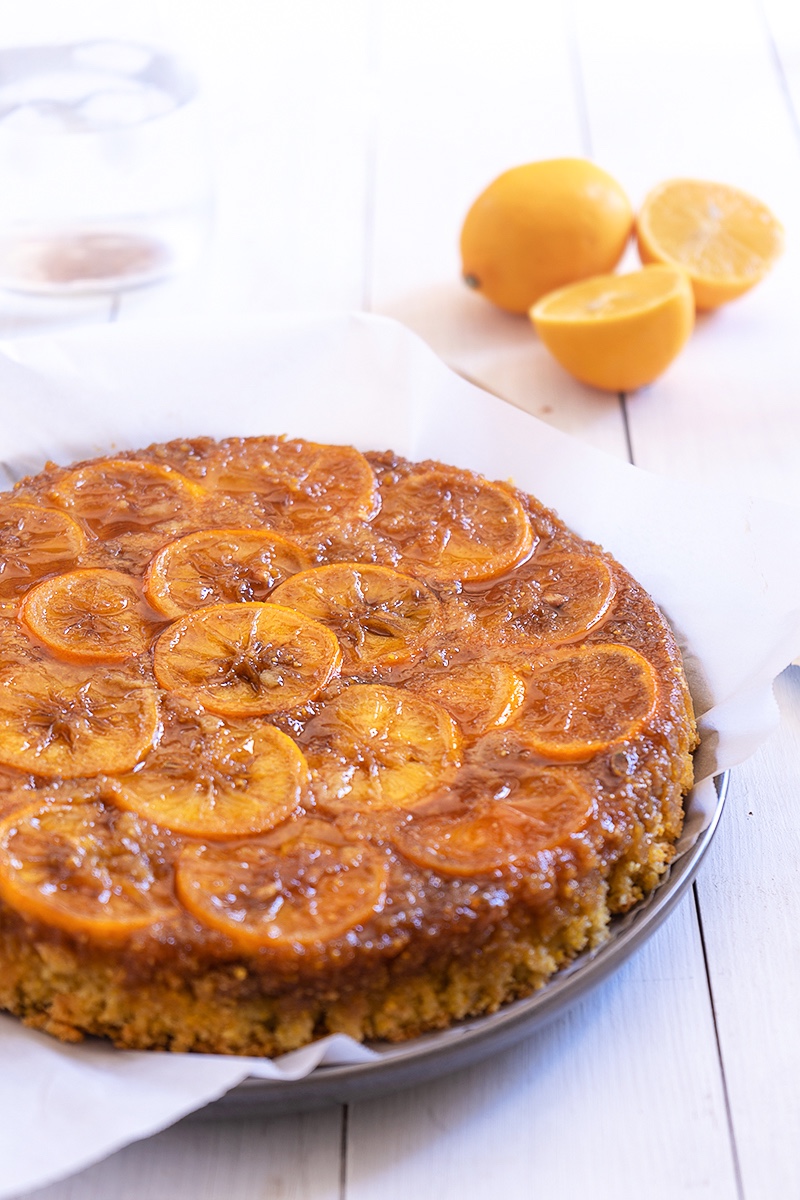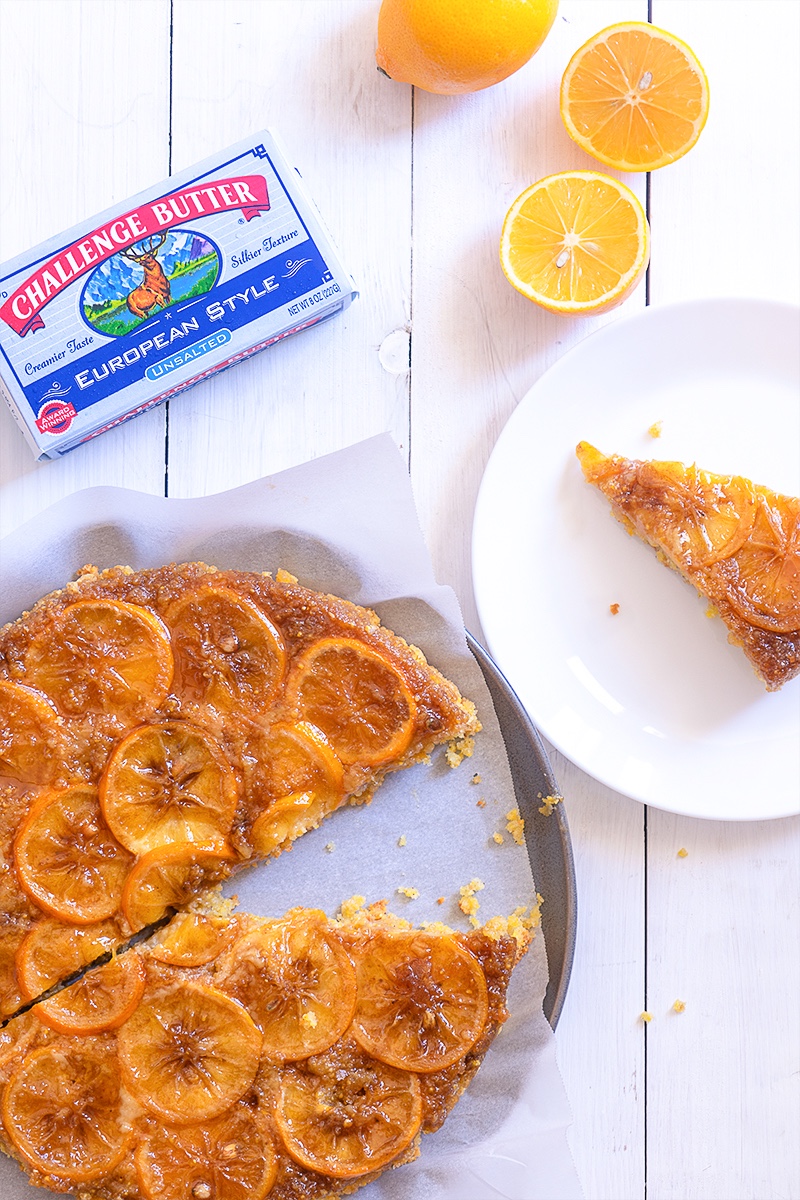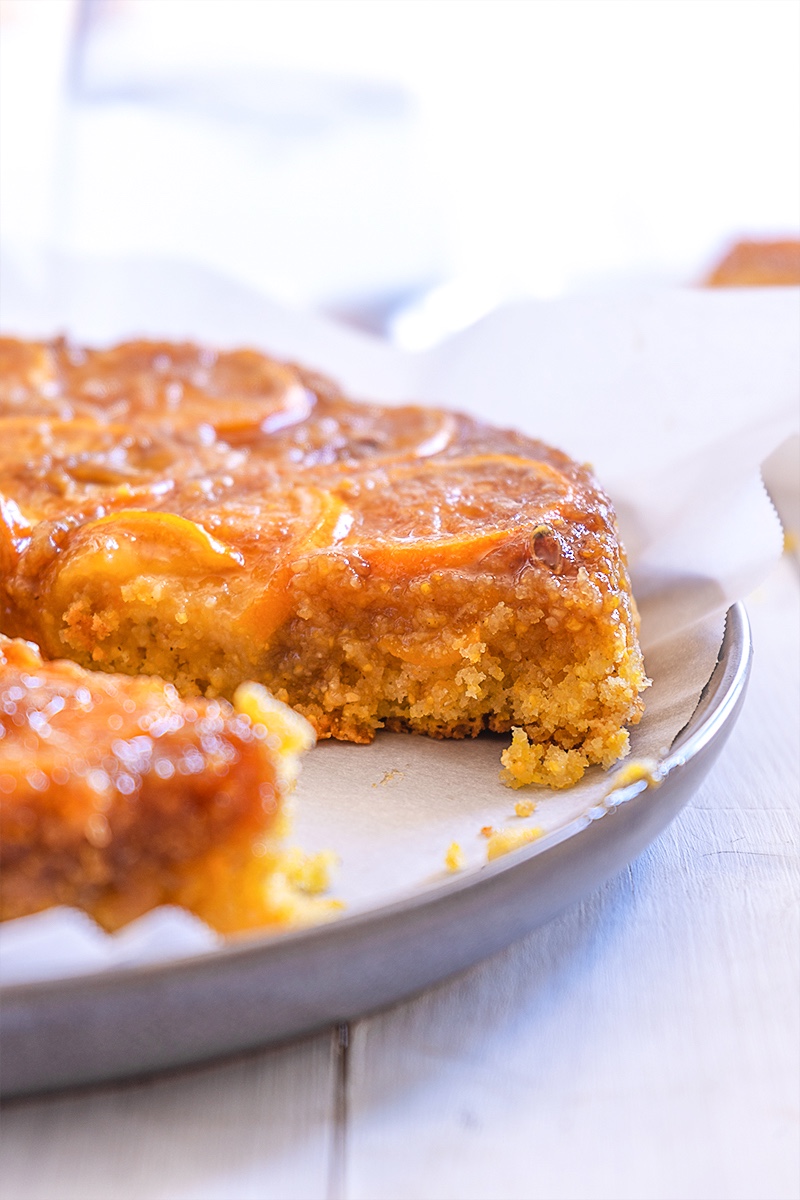 Ingredients
¾ cup Unsalted Challenge Butter, room temperature
¾ cup packed light brown sugar
3-4 whole Meyer lemons, plus zest of 2 large Meyer lemons
1 cup granulated sugar
2 large eggs, at room temperature
1 cup almond flour
¾ cup fine cornmeal
2 teaspoons baking powder
¼ teaspoon salt
½ cup milk
1 teaspoon vanilla extract
Directions
1

Preheat oven to 350°. Line the bottom of a 8 or 9-inch cake pan with parchment paper (cut out a circle) and grease the sides.

2

Bring 1/4 cup butter and the brown sugar to a boil in a small saucepan over medium heat, stirring constantly. Pour into lined pan and spread evenly.

3

Thinly slice the lemons crosswise and discard ends. Arrange the lemon slices in overlapping circles on top of the butter mixture in the pan.

4

Beat remaining 1/2 cup butter, the granulated sugar, and lemon zest in a large bowl with a mixer on medium speed to blend, then on high until pale and fluffy, 3 to 4 minutes.

5

Add 1 egg at a time, scraping inside of bowl and beating well on high speed, about 1 minute per egg.

6

In a medium bowl, whisk together almond flour, cornmeal, baking powder, and salt. Combine milk and vanilla and set aside.

7

Add a third of the flour mixture to the butter mixture and blend on low speed; scrape inside of bowl. Blend in half of the milk mixture. Repeat to incorporate remaining ingredients.

8

Pour batter into pan and spread evenly.

9

Bake until cake springs back in center when lightly pressed, 50 to 55 minutes (it will be well browned). If the cake gets too dark in the oven, cover it with some aluminum foil.

10

Let the cake cool in the pan on a rack for at least 2 hours. Run a thin knife between cake and pan to release the rim. Invert cake onto a plate. Remove parchment and cut cake with a serrated knife.